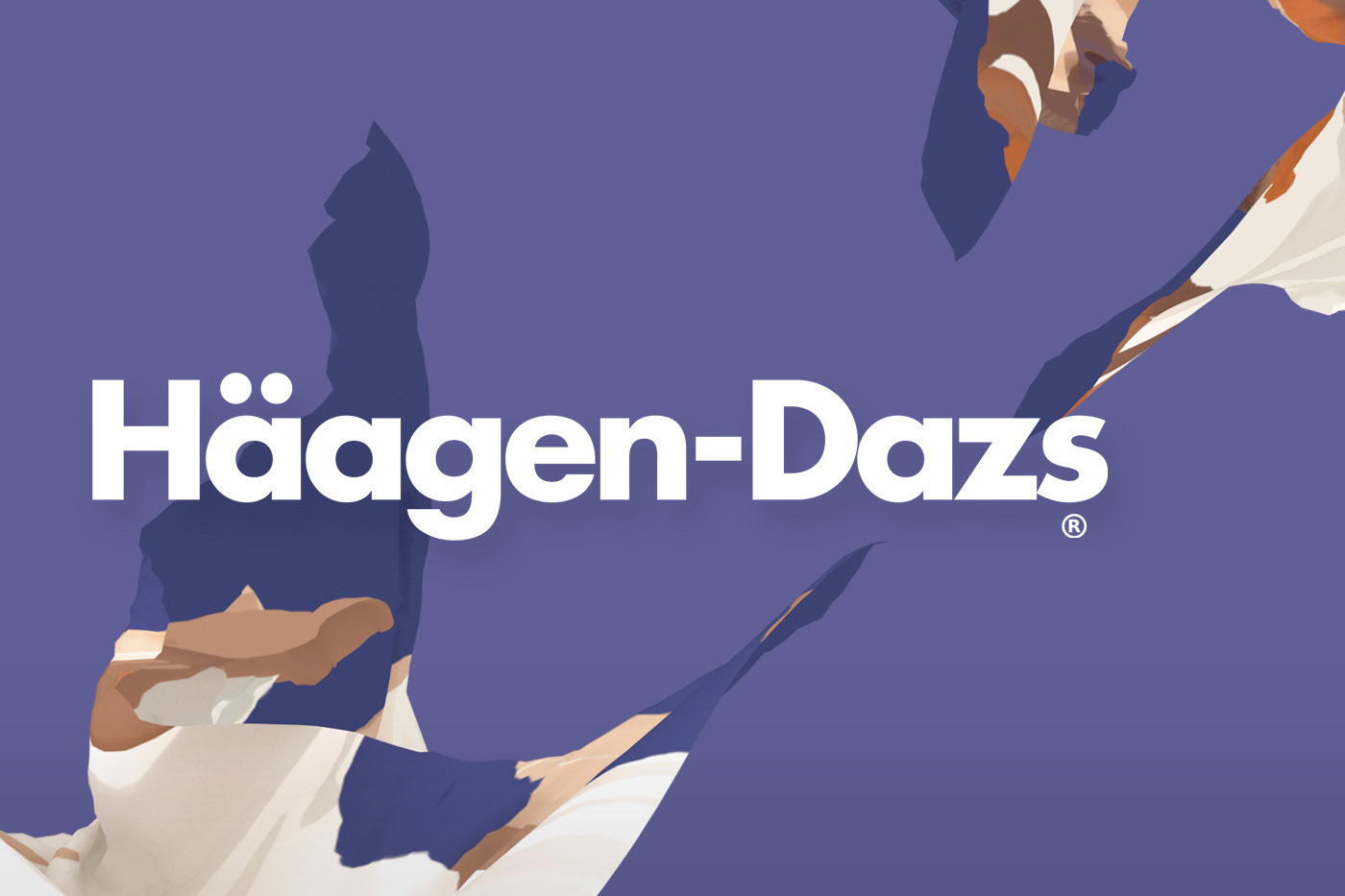 Häagen-Dazs
has recently embarked on their biggest packaging overhaul in almost 20 years - LOVE, the UK based creative agency behind the new brand design overhaul, wanted to make the packaging an object of desire, and bring to life all Häagen-Dazs' extraordinary recipe textures, colors and sensations. As part of the design process, LOVE invited 13 artists from across the world, each with a distinct style, to create a unique illustrated pattern for each Häagen-Dazs flavor. From 3D illustrators to flat graphic artists and textile designers, each was paired with the flavors that felt most connected to their work. 
I had the pleasure of being one the the 13 artists involved, and the wonderful flavors I was tasked to visually create were Vanilla Pecan, and Banana & Cream!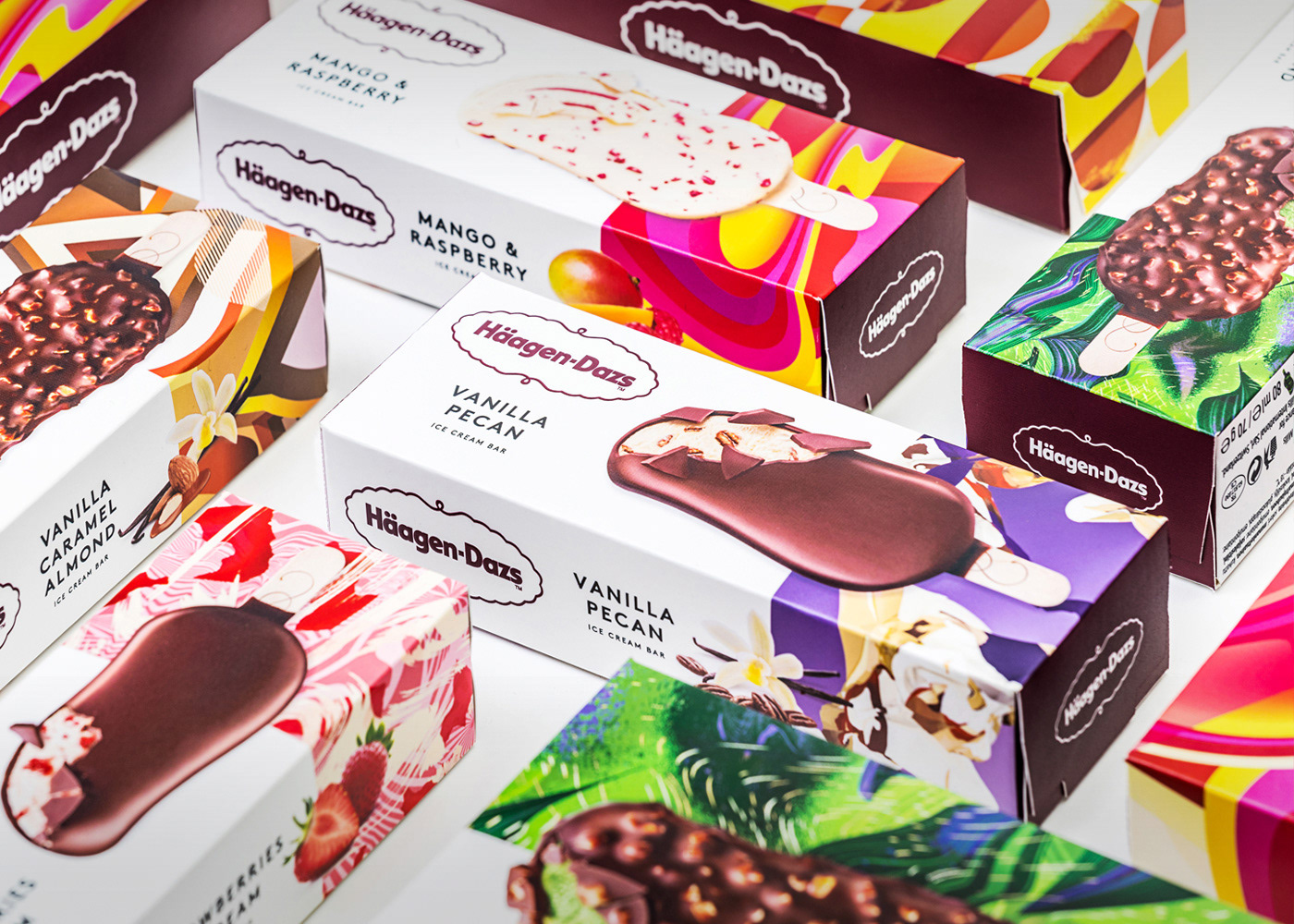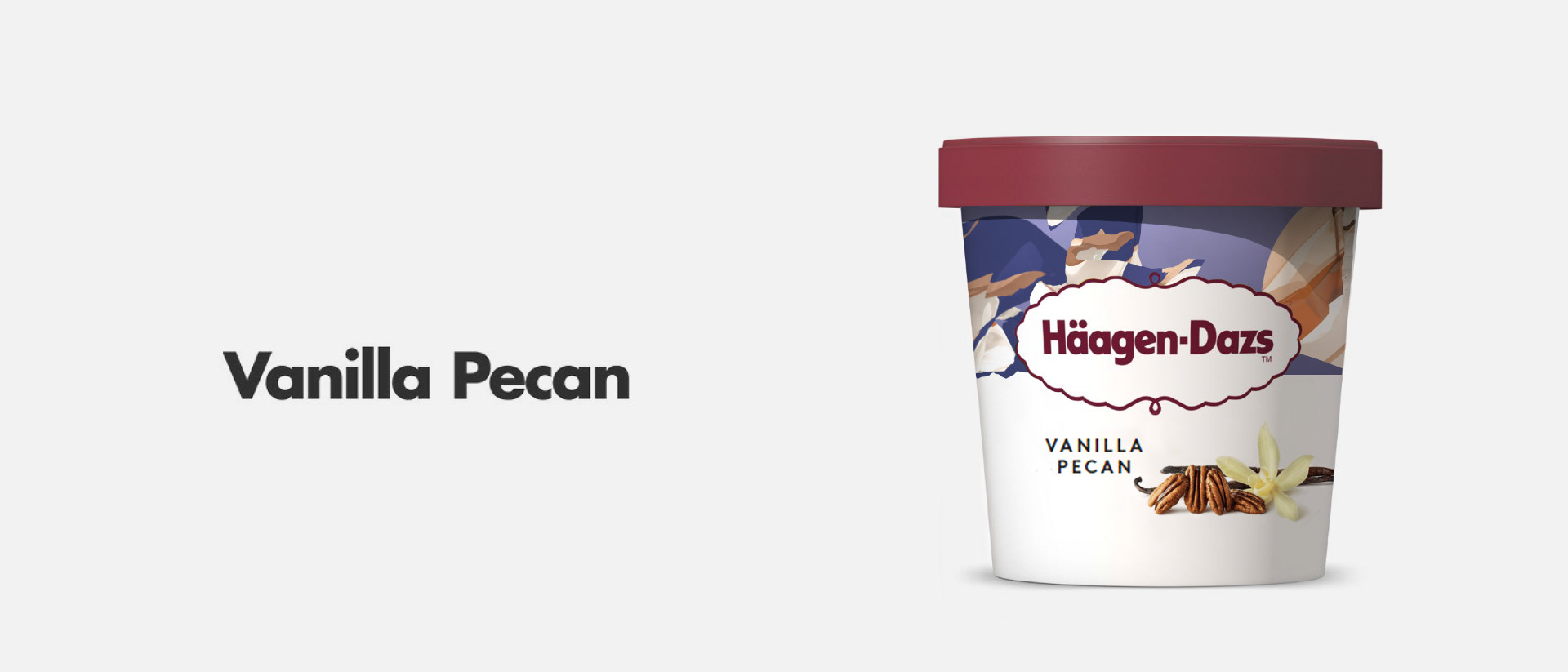 Complex, indulgent, angelic, velvety & sophisticated.
Each flavor was designed around visualizing the taste profile of the specific ice-cream flavor, not its visual appearance. With vanilla pecan I tried to compose the image of delicate yet complex shapes, like a flowing dress in motion. The colors accent the contrast between the indulgence of the vanilla and the complexity of the pecan.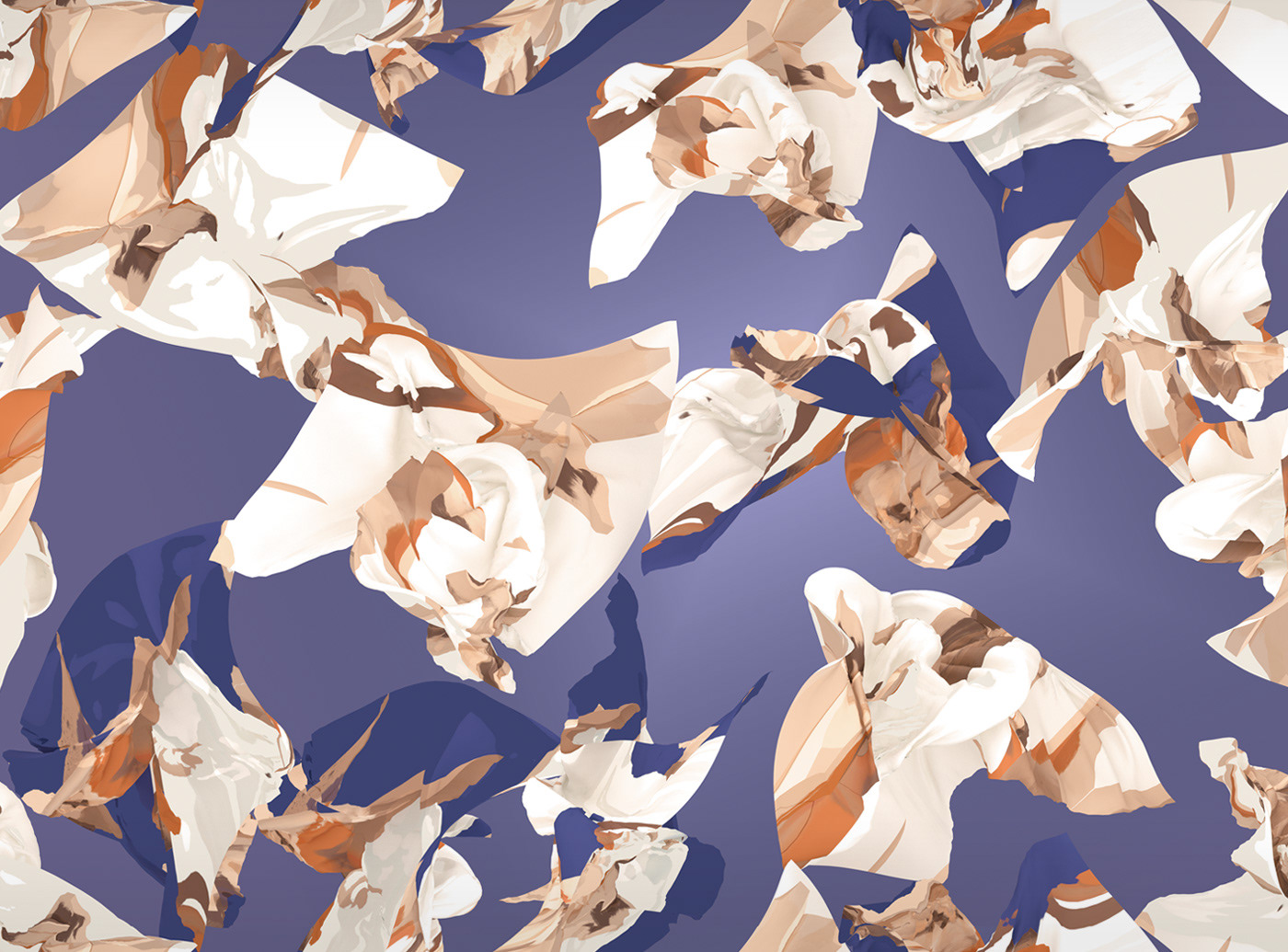 The flowing shapes in this illustration needed to maintain a certain level of dexterity, as the packaging design for each flavor isn't limited to cone container shape and design. The final illustration can be utilized as a repeating pattern, and is composed of 11 individual motif modules.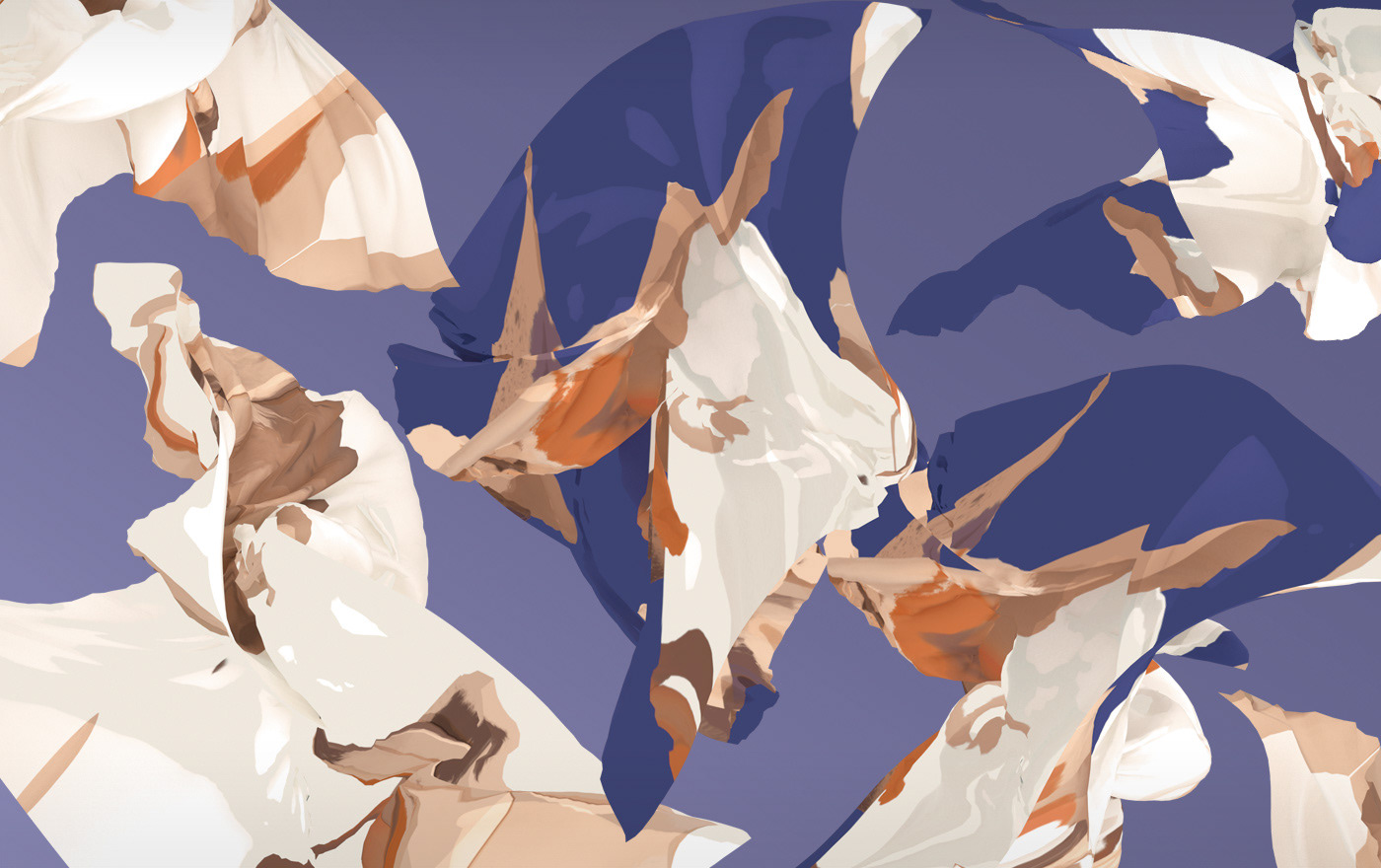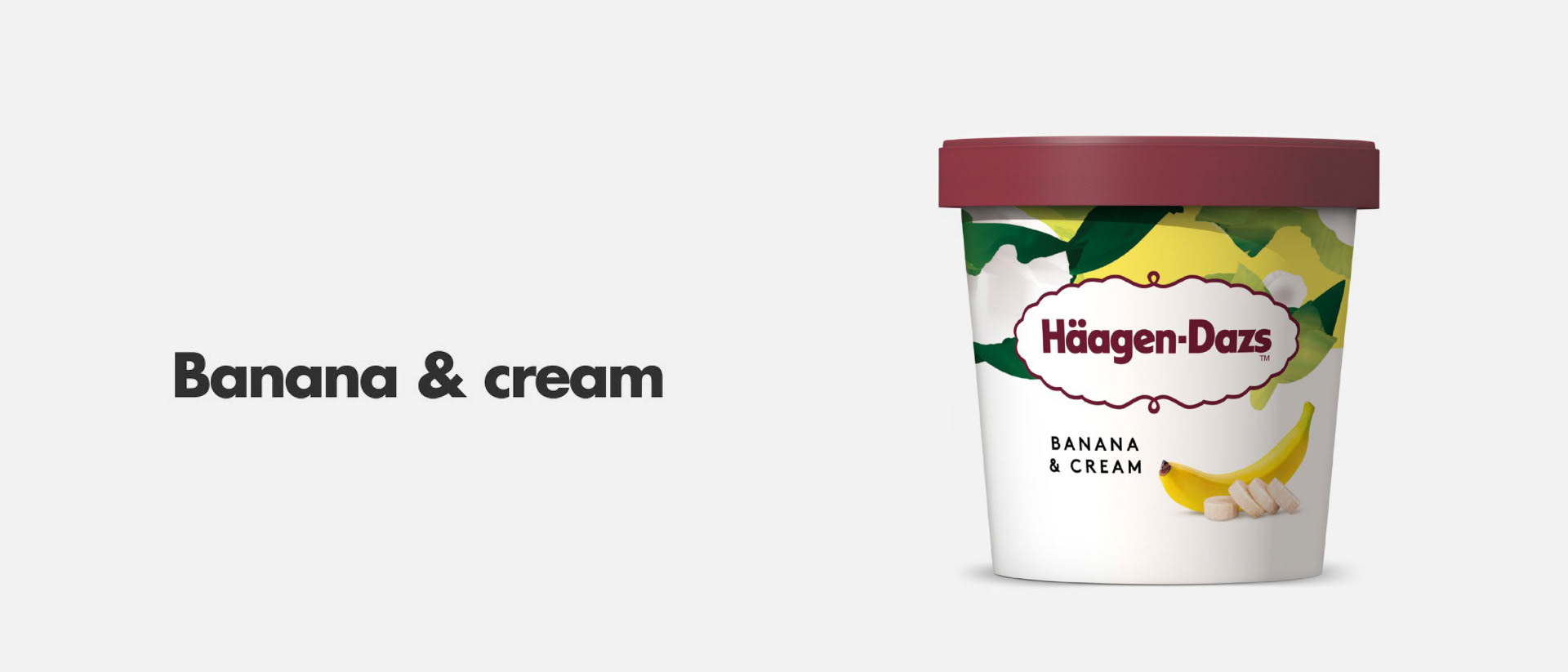 Comforting, engulfing, fluffy, and smooth.
Banana & cream's flavor profile was imagined as fluffy clouds of cream engulfing silky smooth shapes. The typical imagery of banana was forgone, but the color profile was rich yellow and a gradient of green that evokes the nature of the banana as a fruit, with strong bright white cream elements. 

The inspiration behind the flowing objects in this pattern were the leaves of the banana plant. I wanted the cream elements to look extremely fluffy and engulfing, like clouds or ice cream cotton balls that would almost float away.