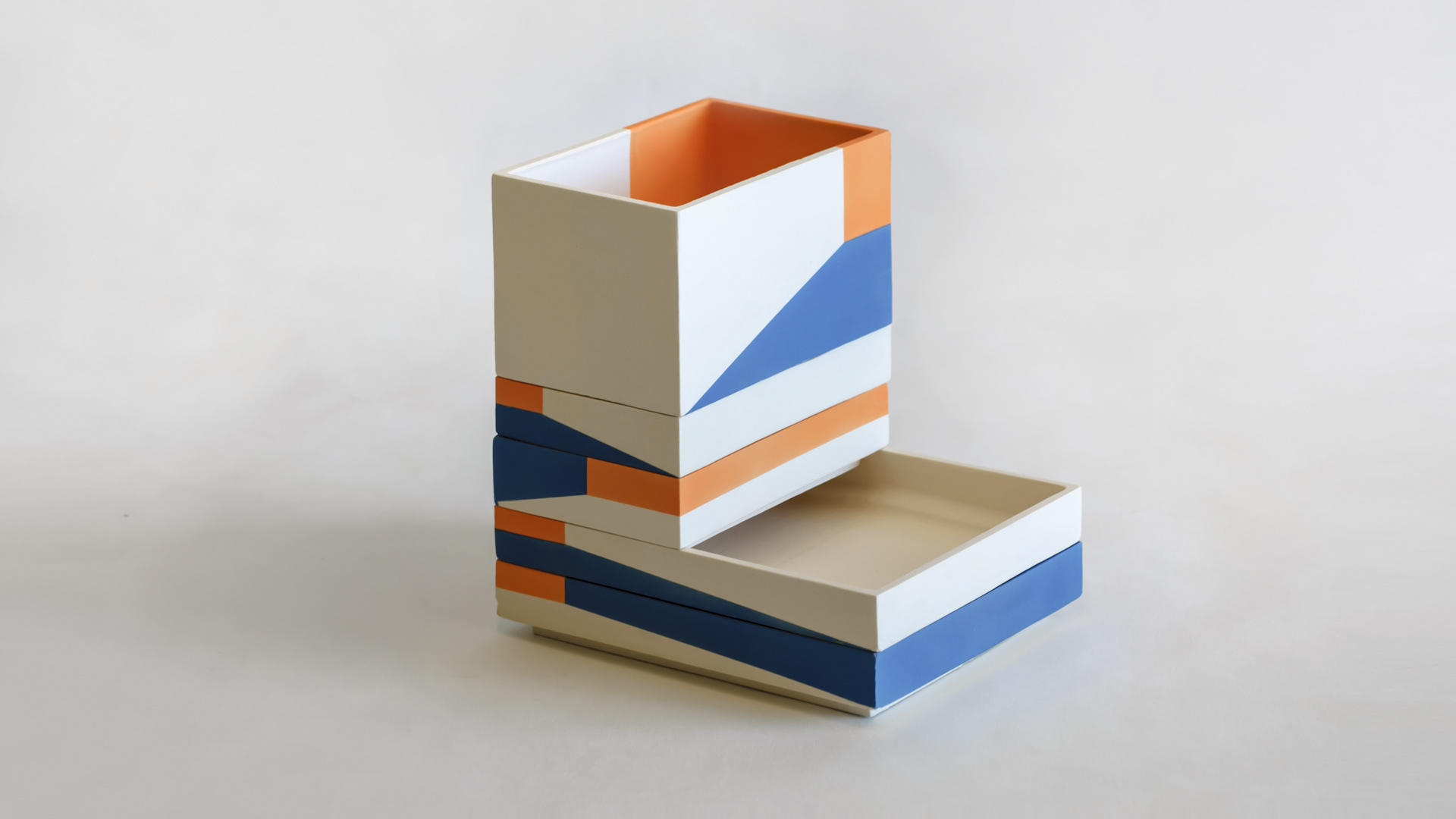 Modular Ceramics: Series 01
This limited collection of modular slip-cast ceramic vessels was the culmination of research into simple, stackable, ornamental forms. The motif was inspired by flat modernist representations of linear perspective, as well a study of the color-to-surface explorations in the De Stijl. 
Each set is composed of three proportionally designed vessels. There were 5 color pallets explored, with an inverted application applied for each, resulting in a total of 10 uniquely decorated sets to complete the series.